The mission of Merciful Hearts: Pregnant Women, Children and Elderly Preventive Healthcare is to proactively prevent malnutrition and provide healthcare services to poor pregnant women, infants, children, and the elderly in the rural areas in Nigeria. The mission also includes, improving elementary and secondary school children's opportunity for a better education.
This faith-based organization operates under the auspices of the churches in the townships of Awo-Omamma Imo State, Nigeria. Selected church members including Clergy men, Christian mothers and fathers will be involved in identifying the most at-risk individuals starting with prenatal care.
Established in 2006, Merciful Hearts Foundation is a tax-exempt not-for-profit organization that provides preventive healthcare services to poor pregnant women, infants, children under five years, and elderly citizens of rural Imo State, Nigeria-Africa. The organization also provides opportunities to elementary and secondary school children for a better education.
Merciful Hearts Foundation, Inc. NFP is a 501(C)(3) tax-exempt organization. All donations made to the Merciful Hearts Foundation, Inc. NFP are tax deductible to the fullest extent of the law.
DIRECTORS AND BOARD MEMBERS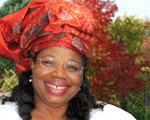 Nweze Nnakwe, Ph.D., RD, LD., President
Dr.Nnakwe is a Full Professor of metabolic nutrition at Illinois State University. She has taught several nutrition courses for over 25 years. She established and is directing a Service Learning Program which serves Bloomington-Normal at-risk communities. She served as the director of the Dietetic Internship Program at Illinois State University. Dr.Nnakwe is the sole author of several peer-reviewed research articles in professional journals.
She recently published a textbook on Community and Public Health Nutrition. She is also a Women's Health Educator, educating women on various health issues such as heart disease, osteoporosis, cancer, stress management, the consequences of menopause, and weight management. She appeared twice on CNN Headline Television News local edition for her outreach programs.  Dr.Nnakwe has served as the President of a professional organization and chaired several university committees. She reviewed research grants for the National Institutes of Health. She reviews manuscripts for professional organizations. 
Dr. Nnakwe has Sponsored school children and contributed to charitable causes in Nigeria. In addition, she is very active in her church. She is a Eucharistic Minister, a Choir member, and a member of several Prayer Groups.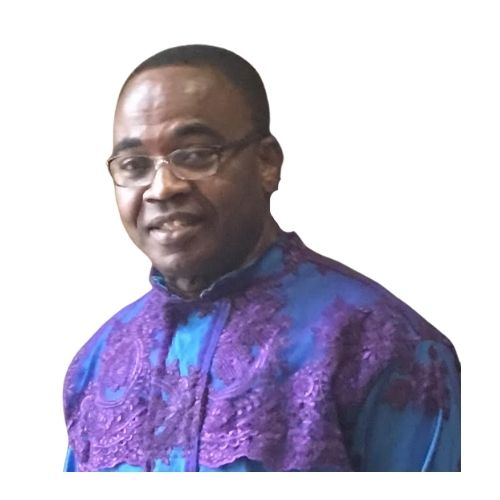 Emeka Nnakwe, PhD, Director
Dr.Nnakwe received his Ph.D. at the University of Nebraska, Lincoln, on Administration, Curriculum and Instruction. His masters` degree is in Educational Leadership; Minor in Business Administration (Marketing) at the University of Nebraska Kearney, and his B.S. is in Business Administration (Marketing), Minor in English Language.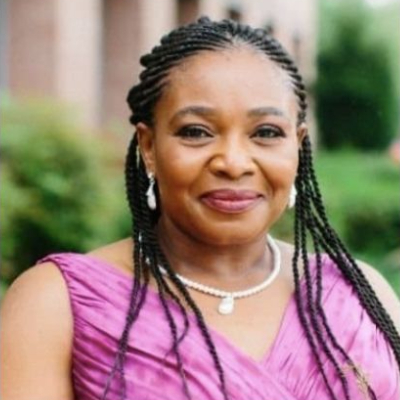 Ifunaya Sloan, MS, Vice President/Executive Director
Mrs. Sloan is a Speech Pathologist and a small business owner. She performs speech and language diagnostics from zero to five-year-old population (Early Intervention and Early Childhood). She treats children with developmental delays, autism, cerebral palsy, dysphagia (feeding and swallow issues), and other medical issues. She received her Master's and Bachelor's of Science in Speech Pathology at Illinois State University with Teacher Certification endorsement. 
Other Certifications include Certificate of Clinical Competence (CCC), Illinois State Department of Regulations, and Licensed Early Intervention Credentialed Provider. Mrs. Sloan also presents her work at Disciplinary Conferences, IEP staffing, and at district speech pathology Meetings. If is married with three children
Chimma Coq, BS, Treasurer
Chimma graduated from Illinois State University with Bachelors's in Applied Computer Science. She is currently employed by a fortune 500 financial company.
She was self-employed as an independent contractor, working for various companies across the United States, such as Merrill Lynch, Wachovia, Prudential Insurance, and JP Morgan. Chimma held the position of Coordinator of Children of Promise Sunday school at St. James Church in Woodbridge for three years. Chimma is married with two daughters.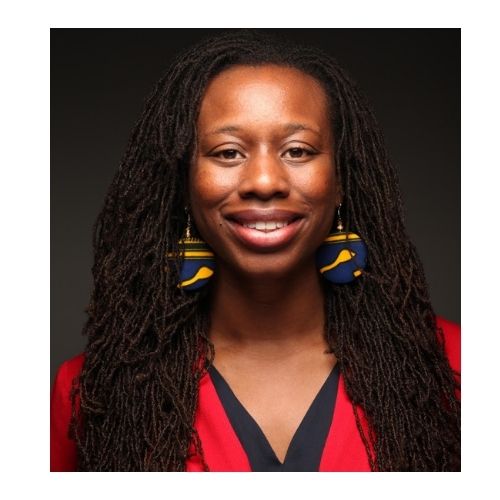 CHINONYE NNAKWE WHITLEY, PH.D., SECRETARY/FINANCIAL OFFICER
Dr. Whitley graduated from the University of Chicago from the Department of Pathology with a focus in Cancer Biology. Dr. Nnakwe's research focused on understanding how cells regulate the process of division in the presence of DNA damaging agents in order to prevent mutations from accumulating in the genome.  Her professional experience spans industry, working on diversity, equity, and inclusion in academia and public service. Dr. Whitley loves spending time with her husband, two kids and creating botanical art.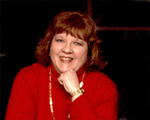 Dr. Jean Memken, Ph. D., Director
She received her Bachelor's degree in Home Economics Education from Illinois State University and her Master's and Ph.D. from Iowa State University with a major in Family Environment and minors in housing and statistics. Dr.Memken teaches courses in housing, practical problem solving, research methods, and statistics. Dr. Jean Memken has a special interest in the housing and environmental needs of individuals and families.
She has had a long career teaching housing and environmental design at the collegiate level. Currently, Dr.Memken is an assistant professor in the Department of Family and Consumer Sciences at Northwest Missouri State University. She has also taught housing and research design courses at Illinois State University and the University of Nebraska. Dr. Memken's research interests include housing education, housing for special populations, and neighborhood and community development. In addition, she has served as Executive Director of the Housing Education and Research Association, an organization of housing professionals working together to further housing education and research at colleges and universities around the world.
She is active in the American Association of Family and Consumer Sciences and has served as an Associate Editor of the FCS Research Journal. Finally, Dr.Memken is a full-time wife and mother of three terrific children. She enjoys traveling, reading, art (especially folk art), astronomy, religion, and English history.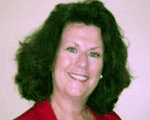 Julia Madden Bozarth, MA, MS, LCPC.
Ms. Bozarth is the director and co-founder of OPTIONS and the director of women's AVERT at the Collaborative Solutions Institute. She specializes in conflict resolution, violent personalities, adolescent and family counseling, acute stress, anxiety, depression, and eating disorders. Mrs. Bozarth volunteers her services to the American Red Cross and the Crisis Care Network, addressing individual crises after disasters ranging from bank robberies to victim and officer counseling post hurricane Katrina. 
With nearly 30 years of academic, persuasive, and interpersonal communication and therapeutic experience, Mrs. Bozarth is a highly sought-after public speaker, and her work has appeared in such esteemed publications as the International Journal of Offender Therapy and Comparative Criminology.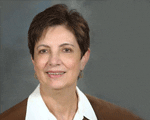 Maria E. Canabal, Ph. D.
Dr.Canabal received a Ph.D. in Family and Consumer Economics from the University of Illinois, Urbana-Champaign. Before that, she received a master's degree in Consumer Sciences from Florida State University and a Bachelor's degree in Family and Consumer Sciences (former Home Economics) from the University of Puerto Rico.
Besides her specialized studies in the multidisciplinary area of family and consumer economics, her background education included courses in all content areas of family and consumer sciences. Dr.Canabal has been serving as a professor and Chair of the Department of Family and Consumer Sciences at Texas State University since. Previously she was a faculty member in the Department of Family and Consumer Sciences at Illinois State University for almost 20 years as a full professor. At ISU, she taught undergraduate and graduate courses on topics such as management for consumers, consumer materials; family economic resources; family resource management; family and consumer public policy; families and employment, and theory and contemporary issues in family and consumer sciences. 
Dr. Canabal's research interests include topics related to work and family; female-headed families; marital dissolution; minority issues in education and housing; women power and fertility decisions; college students` labor force participation; consumer decisions; poverty issues; consumers and technology; and the scholarship of teaching and learning. The results of the research on these topics have been presented in national and international conferences and published in peer-reviewed journals such as Journal of Marriage and the Family; Journal of Family and Economic Issues, Housing and Society; College Student Journal; Social-Personality Research: An International Journal; Journal of Family and Consumer Sciences; and Journal of Student-Centered Learning. Dr. Maria E. Canabal received a Fulbright assignment to teach and do research in south India at two different institutions, Avinashilingham Institute for Home Sciences and Higher Education for Women and Andhra Pradesh Agricultural University. During the almost six months she spent in India, she taught graduate courses in family resources management, gave numerous presentations, and collected data for her research on consumer decision making and other topics. Her connections in India facilitated the development of a grant proposal for approximately $100,000 funded by the U.S.
State Department to establish a faculty exchange program between Illinois State University and Avinashilingham University. She directed this three-year exchange program where 16 faculty members from the different colleges of the two institutions spent from one to three months at the guest institution attending classes and participating in collaborative research projects. This program led to curricular revisions, web page designs, collaborative outreach projects and provided financial support to enhance the instructional technology facilities at Avinashilingham University. In 2003 she was accepted as a candidate for the Fulbright Senior Specialist Program, an international consultant competitive program that allows the possibility for worldwide consulting related to my research and teaching interests.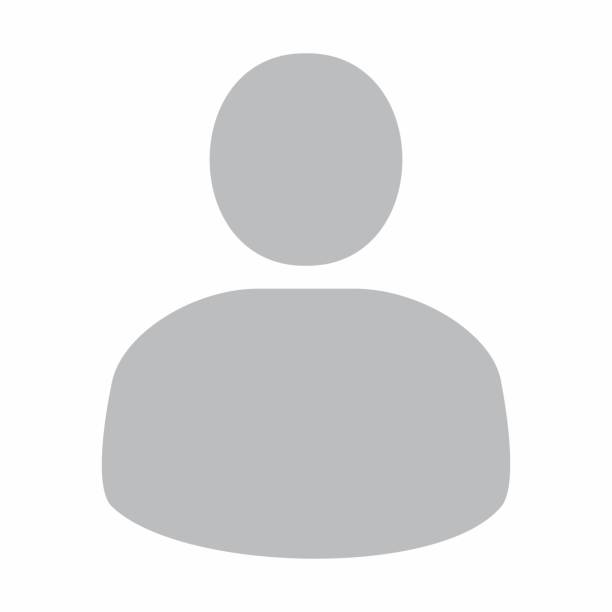 Susan Winchip, Ph. D.
Dr.Winchip is a Professor Emerita of Family and Consumer Sciences
She received her Ph.D. at Illinois State University on Higher Education Administration Specialization: Leadership and Philosophies of Management. Her dissertation was on "Analysis of the Adaptability of W. Edwards Deming's Management Philosophy to Institutions of Higher Education." Dr.Winchip received her Bachelor's and Master's degree from Purdue University with a major in Interior and Environmental Design.
Specialization: Environmental Psychology and Interior and Environmental Design. She is Professor Emerita, Interior and Environmental Design. She served as Graduate Coordinator, Chairperson of Department of Family and Consumer Sciences, College of Applied Sciences and Technology, Illinois State University; Director of Development College of Education; Interim Assistant to the Dean for Research; Co-Director of the Fell Arboretum Campaign, Institutional Advancement; Corporate, Institutional, and Residential Environmental Designer, SMW Interiors, Normal, IL and Associate Designer, The Color Wheel, Bloomington, Illinois.
Other accomplishments include but are not limited to publishing four textbooks and four instructors' guides. She published over twenty refereed research articles, abstracts, and monographs in interior design, teaching, and administration. Dr.Winchip has also been a member of several professional organizations.
Merciful Hearts Foundation, Inc. NFP is a 501(C)(3) tax-exempt organization. All donations made to the Merciful Hearts Foundation, Inc. NFP are tax-deductible to the fullest extent of the law.
The Role of an Ambassador

Connie Shannon is the equipment manager for the School of Kinesiology and Recreation at Illinois State University. She graduated from ISU in 1970 with a Bachelors's Degree in Home Economics Education. After teaching junior high home economics for five years, she focused on raising her family and then began her career at ISU, where she has been for twenty-one years. She has received two Distinguished Service Awards from ISU. She was active as a Sunday-school teacher, has tutored students in "English as a Second Language" courses, and has worked for Habitat for Humanity.
James Sloan, High School English Teacher and Poet
James Sloan has been a High School English EducatorTeacher at Steinmetz College Preparatory in Chicago, Illinois, for nine years. He received his Bachelor's Degree in Education from Chicago State University in 2002. James Sloan and his students were one of the groups featured in the documentary "Louder than a Bomb." The film chronicles the stories of four teams as they prepare for and compete in the 2008 event where more than six hundred teenagers from over sixty Chicago area schools gather for the world's largest youth poetry slam. Aside from James Sloan shaping the young minds of today, his main pride and joy is his marriage to his wife, Ify, of nineteen years and their three children (Elon, Ayanna, and Omari).
Ayanna Sloan is a college student currently attending University of Illinois at Chicago pursuing an undergraduate degree in History with a minor in Black Studies. In her free time, Ayanna enjoys singing, tending to her many house plants, and spending time with her family. After graduating she hopes to attend law school and pursue a career as a Civil Rights attorney with a specialized focus on low income people of color. Ayanna is a Dean`s list student and a recipient of the Actuarial Diversity Scholarship.
Varleine Coq is currently a high school student at Gaston Day School. She spends her time playing soccer and tennis, and having fun with family. She is Merciful Hearts Youth Ambassador and Social Media Coordinator. Varleine created and manages all of the social media for the organization. She participates in fundraising events and creates posters used for communication to donors, and led a blanket drive at school to give to the babies of Merciful Hearts.
Sponsors List of Sponsors